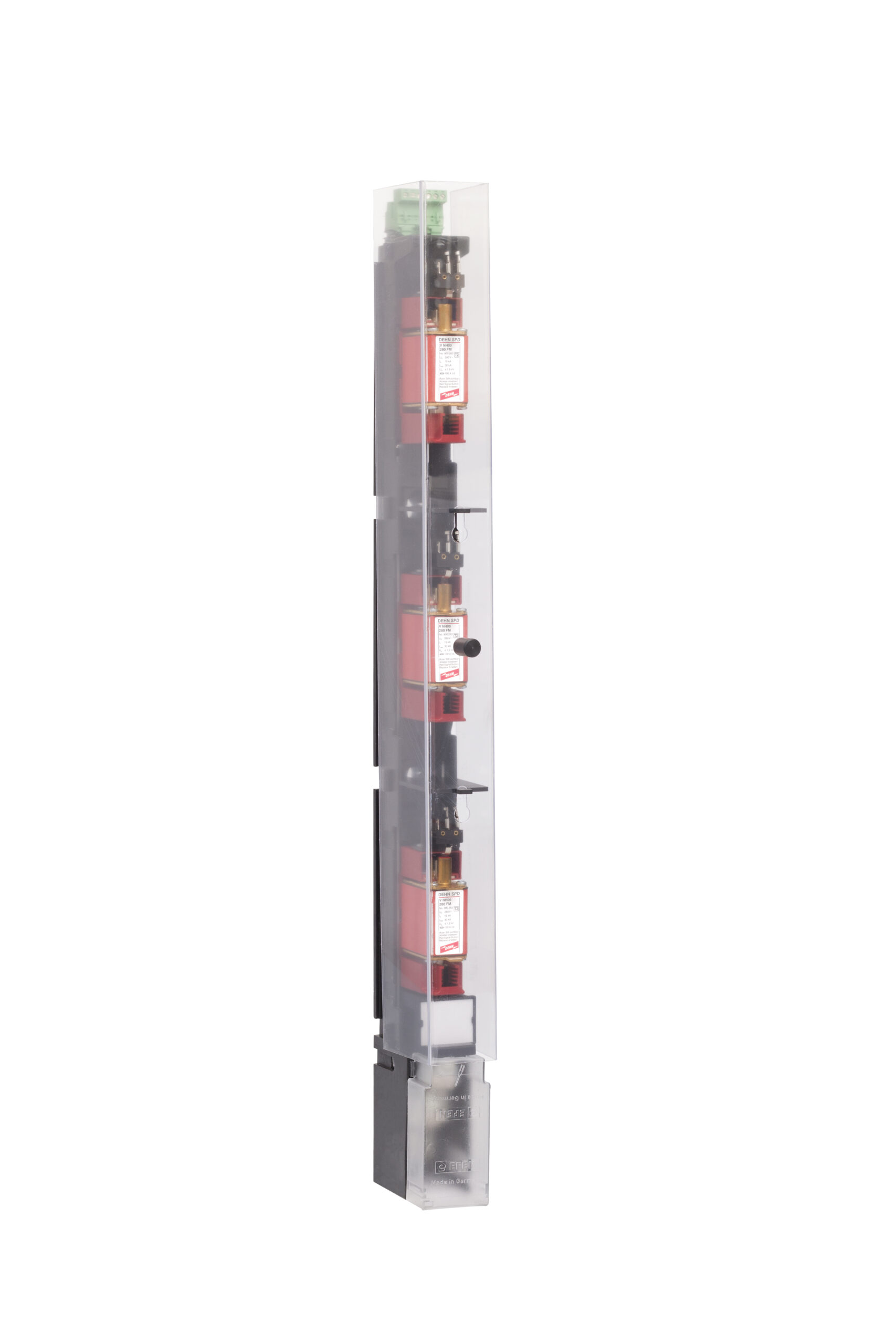 Our compact solution for more safety
As a result of the changes in the power grid, the increased use of measuring devices requires better protection against electrical surges. This can be caused by internal factors (e.g. switching operations) as well as external ones (e.g. lightning strike). In order to avoid damages and breakdowns, our NH surge-protection-rail offers a solution where you can rely not only on EFEN quality standards, but also on DEHN's expertise.
With the proven DEHN NH surge-protection-device, as a part of our EFEN NH surge-protection-rail, you have the perfect combination for surge protection at your disposal.
Full package
With our set of 3 DEHN NH surge-protectiondevices and an EFEN NH surge-protection-rail, we provide you with a complete package from a single source – with nothing to forget. Benefit from a minimal installation effort, as all connections are already pre-assembled by us.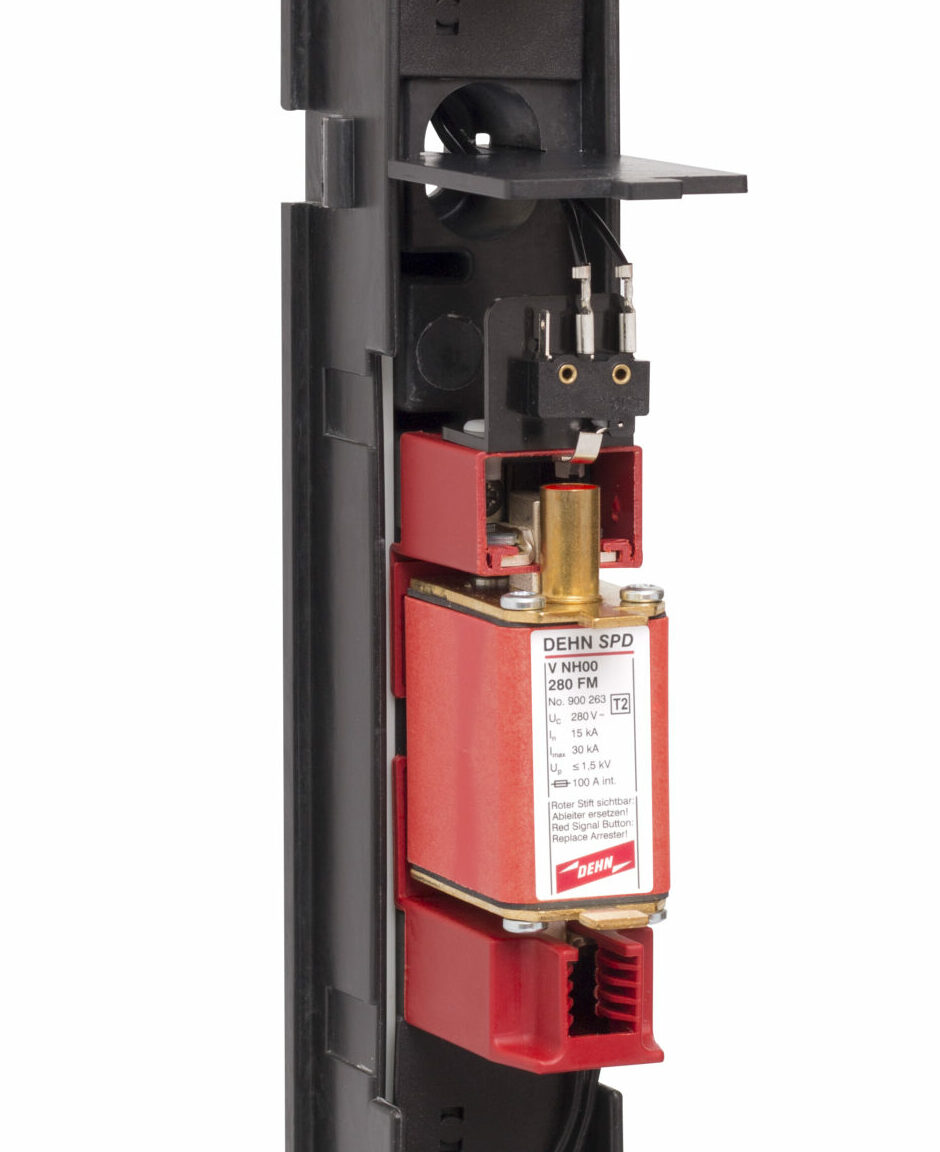 Verified combination
Due to a certified quality, the combination of NH surge-protection-devices with monitoring and the NH surge-protection-rail offers you a high safety standard. This way, you ensure an increased durability of your devices.